If you want to learn more and have access to the latest surgical content here's a full range of veterinary courses we offer.
Dr Charles Kuntz, Specialist Surgeon for VetDojo explains the procedure for repairing a peritoneal pericardial diaphragmatic hernia in a one-year-old cat.
About a month ago, the cat was showing an increased effort in breathing and radiographs revealed a peritoneal pericardial diaphragmatic hernia with lots of liver in the pericardial sac.
This is a congenital defect (from birth) resulting in abdominal contents being in the sac which surrounds the heart. It can cause difficulty breathing and other digestive problems. It is diagnosed on x-rays and ultrasound may also be helpful.
How to perform a diaphragmatic hernia repair in a cat
First perform a midline abdominal exploratory on the cat. In this cat, you can immediately see the large peritoneal pericardial diaphragmatic hernia. The gall bladder has herniated through the opening, as well as some of the liver lobes.

The gall bladder can be grasped using atraumatic thumb forceps to pull the liver back into the abdominal cavity.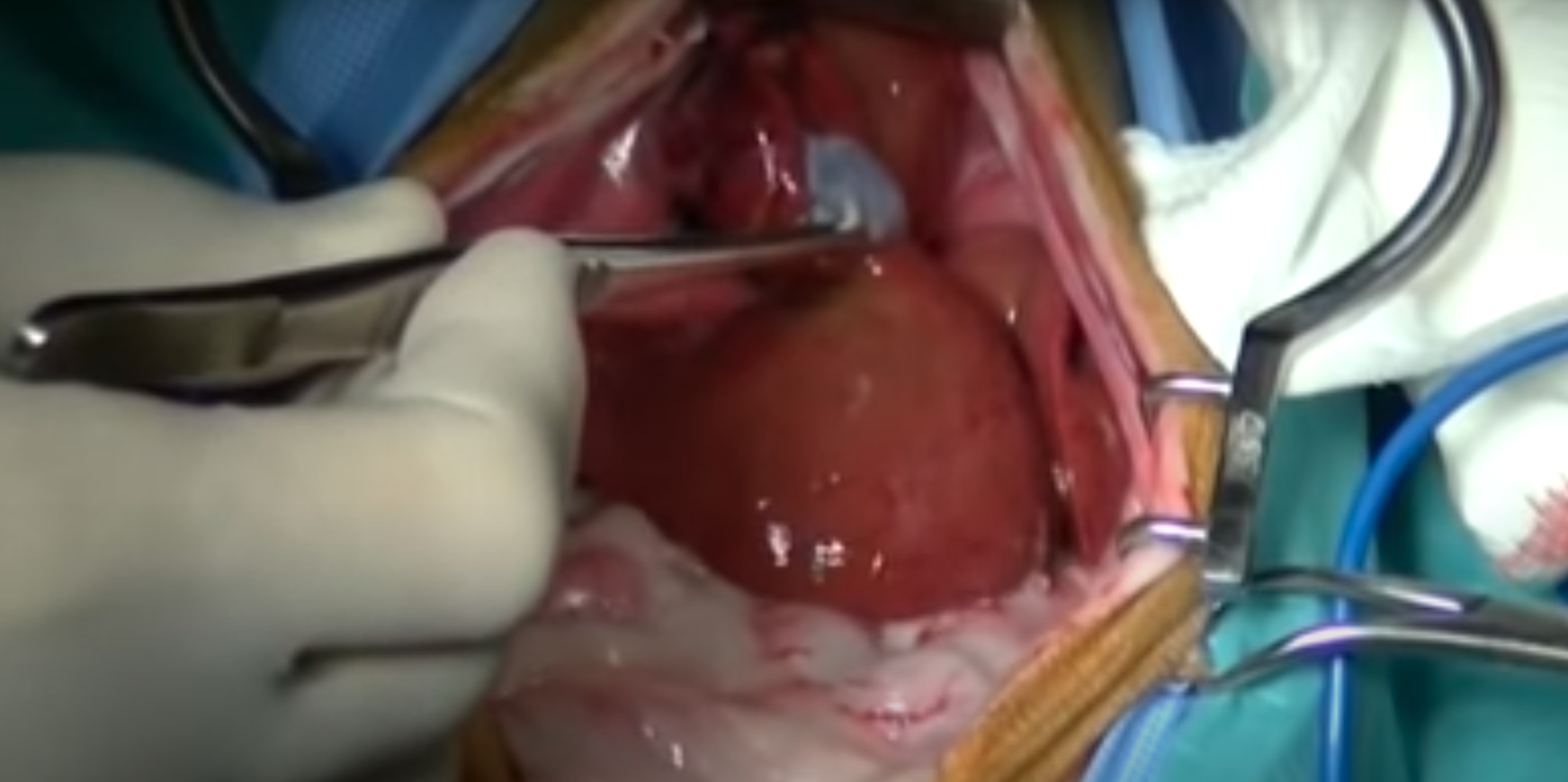 Once all the hernia contents have been removed, you still have to break down some of the hepatic ligaments in order to be able to fully see inside the pericardial sac.
You'll be able to clearly see the heart beating within the pericardial sac, along with some pericardial effusion. When you suction out some of the liquid, you must be very careful not to break down the pleura that separates the pericardial sac from the pleural space because if you do, then you must put in a chest tube.
Then close the hernia using a simple continuous suture pattern with 3-0 Prolene. You want to use something non-absorbable so that it's going to be there for a while.
Following hernia repair, it's really important to do a complete abdominal exploratory to check for strangulation of any organs that were present in the area.
Vetdojo is a new e-learning platform which provides academic information distilled into the real world, practical skills that veterinarians can apply in a clinical setting.
Students have access to informative and educational surgical content, mentorship, and support plus ability to connect with a community of like-minded vets to share challenges and questions. To view the range of courses or start one today visit www.vetdojo.com.